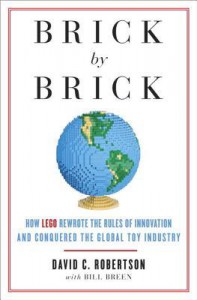 I received this book through Goodread's giveaway fo a n honest review.
Definitely a good book for those who like LEGO'S and wants to know more about not only their past, but what they learned from it. While this had some slow and dull parts for me, it picked up again. One can learn very good tips for managing a business from the issues and mistakes that happened to the LEGO company. You can also see how determination and reworking one's mind can change everything and keep you from failing or end up failing completely.
I grew up playing with LEGO'S and remembered when they weren't popular then become popular again with the movie franchises and the new franchises that came out of it, but never understood why till now. So glad this explained so much more about LEGO'S. Especially loved when it talked about those who build robots with this as I watched a teacher have a whole class dedicated to that.